Service Required: Provide ventilation and heat recovery
Location: Sussex
NILAN UK were requested to provide ventilation and heat recovery to these large SIPS panel buildings in Sussex. It was decided that the best solutions was to provide 2 units, situated at either end of the buildings preventing duct runs becoming too long.
Due to the construction of internal stud walls and ceiling most ducts were hidden within the floor screed, with extract routes from foul areas hidden within the 90mm stud walls.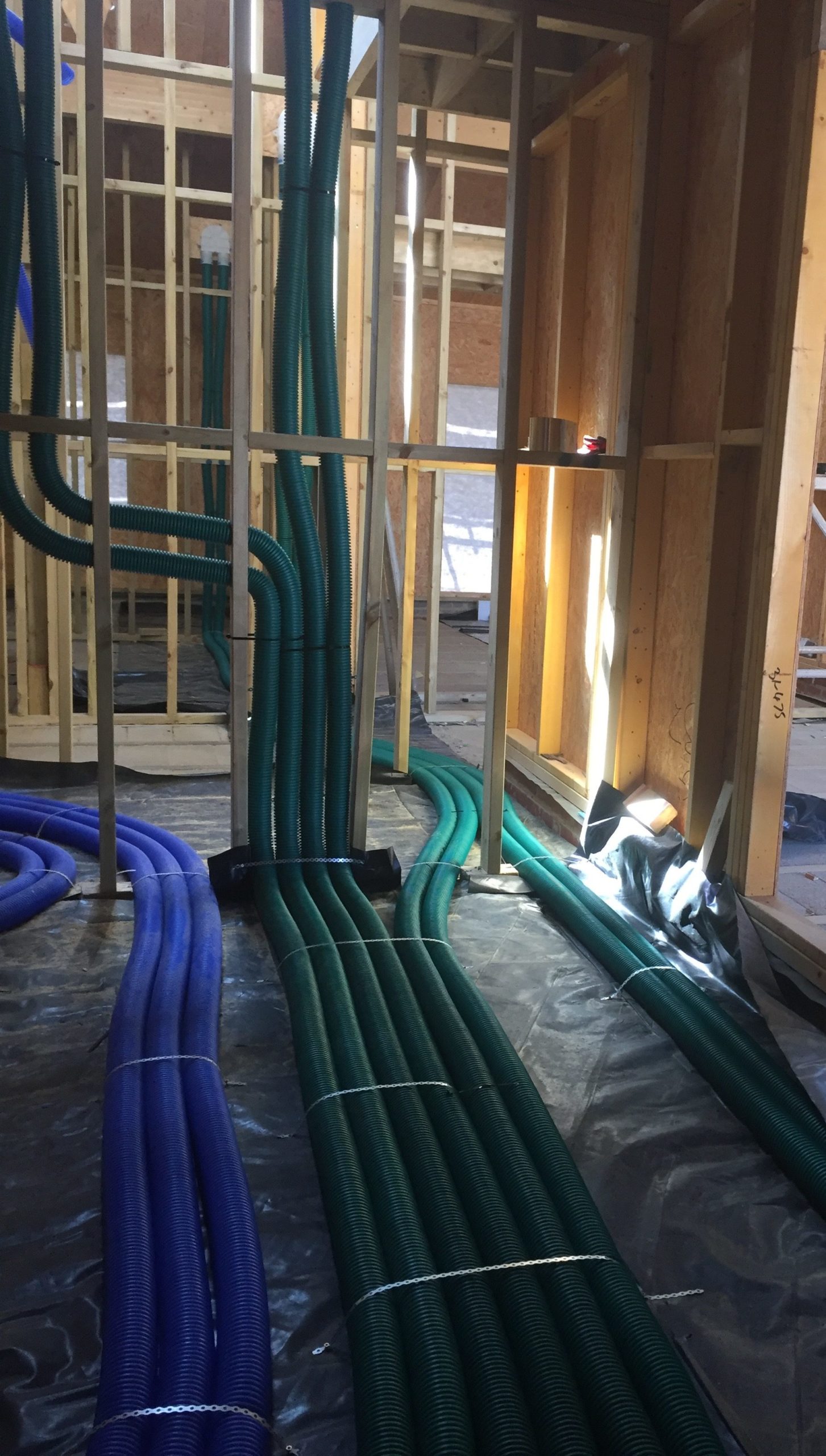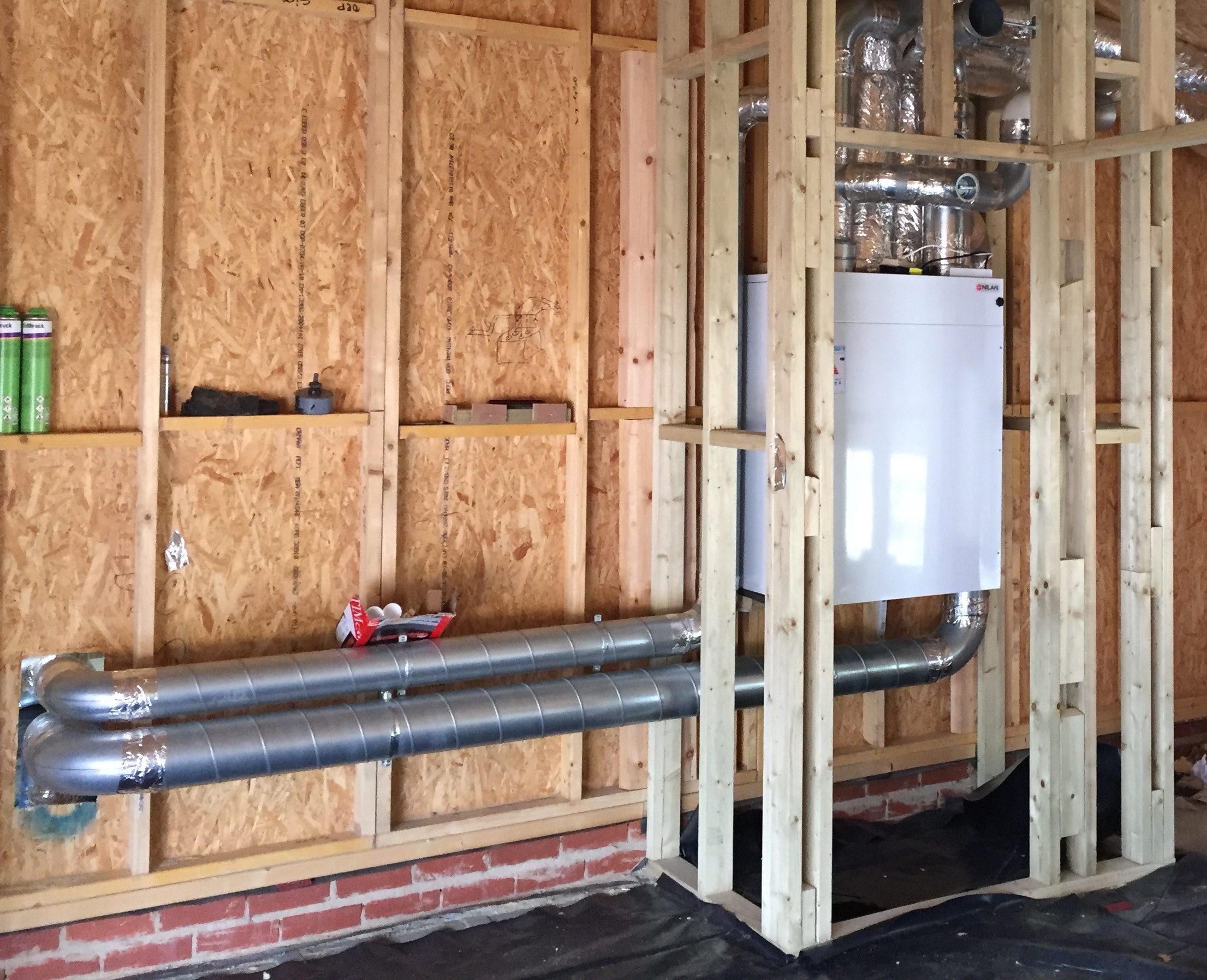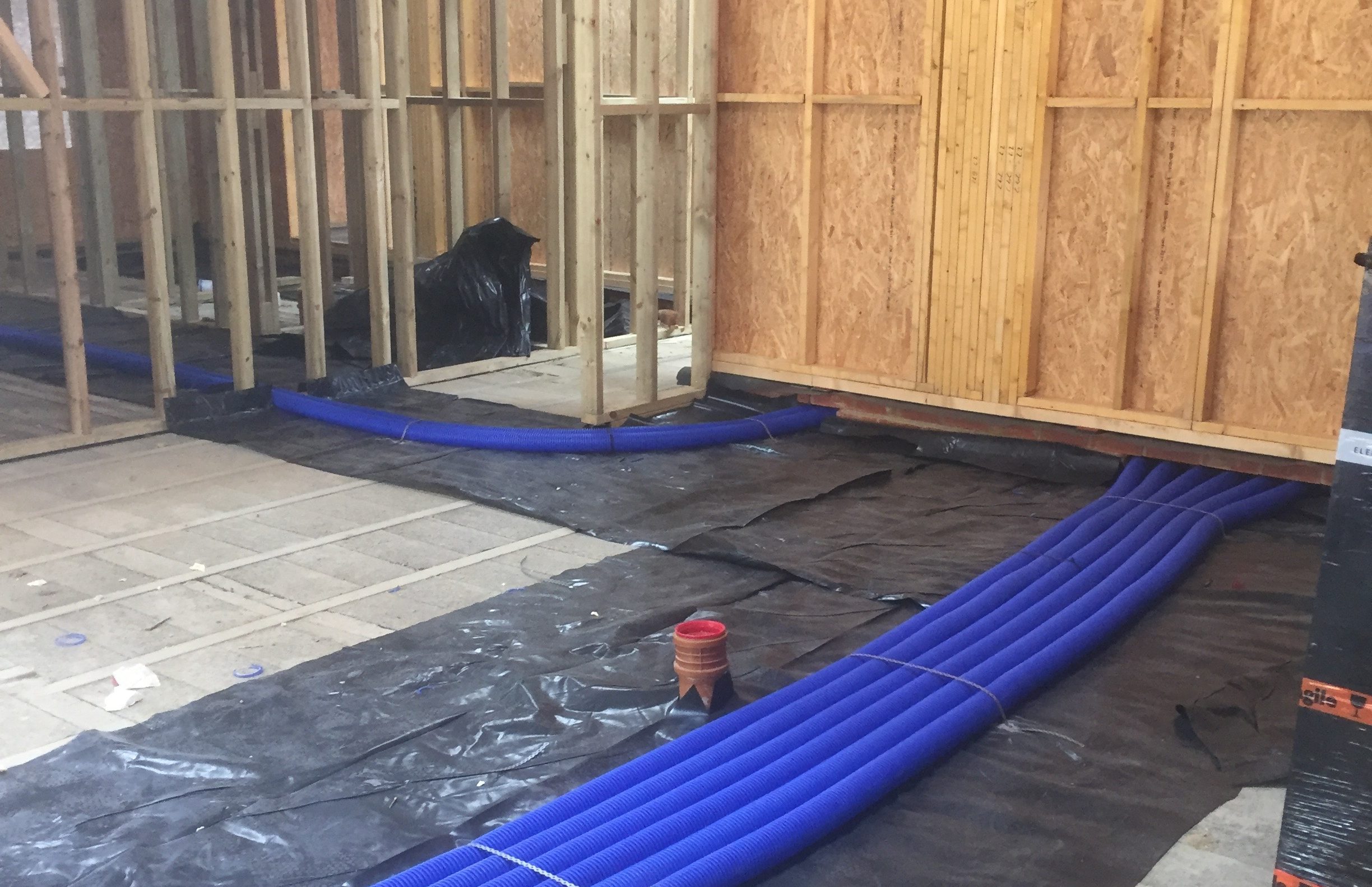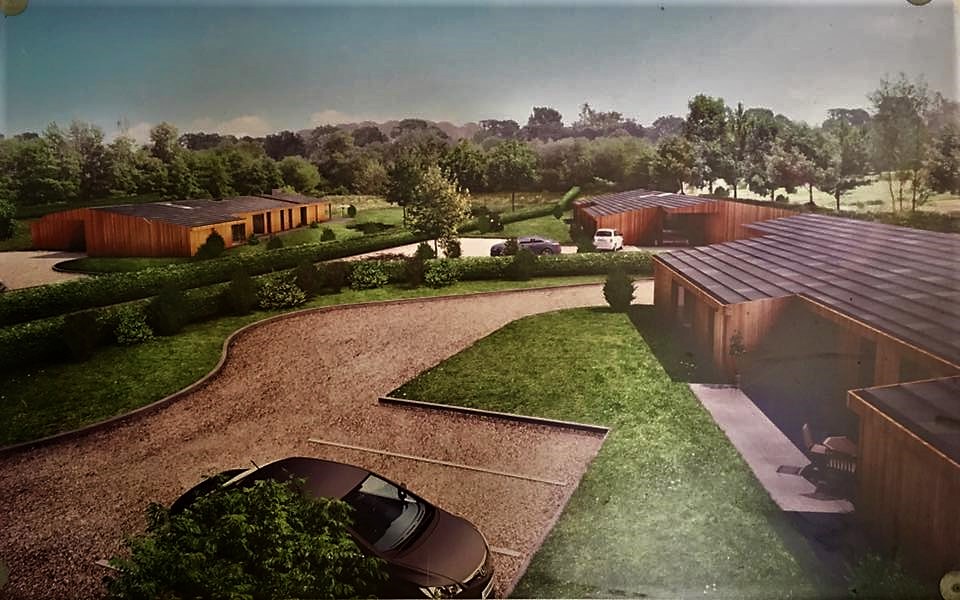 Our CT300 was employed in this case, with each unit silently providing up to 415 m3 p/h of ventilation capacity with a heat recovery efficiency of 88%.