MVHR Explained
MVHR systems provide the continual extraction of moist, stale warmer air from Wet rooms of your property (Bathroom, Toilet, Kitchen). This passes through a heat exchanger. This exchanger transfers heat into the incoming fresh air from outside, which is in turn injected into your habitable rooms (bedroom, Living room, dining room)
The extracted air and the incoming air never mix. Enabling fresh, filtered, warm air to be provided to your property 365 days per year.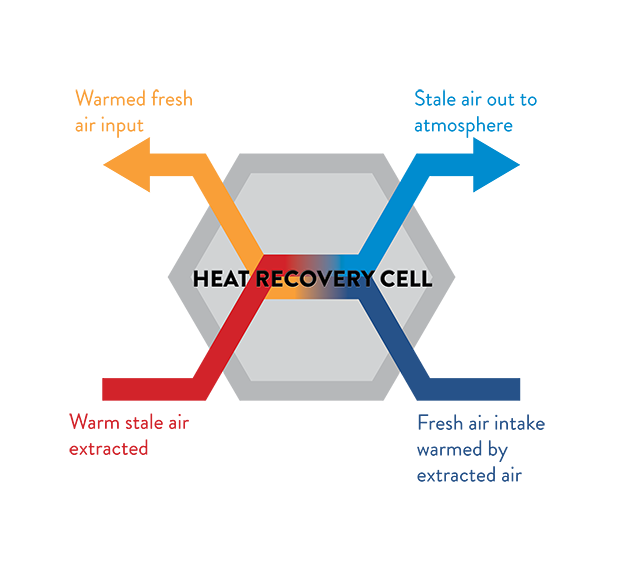 Heat Pump Driven MVHR (Pre heating/Cooling)
Same as MVHR, but with a heat pump integrated into the unit, allowing air to be pre-heated/cooled in addition to just MVHR alone.
Again this provides Fresh, Filtered Air 365 days per year, but also in a well sealed property can assist in shortening your heating season.
Compact Service Units
MVHR, Pre Heating/Cooling and Domestic Hot Water all from one box! Provides bathing water needs via internal heat pump, but once tank is heated to required capacity can add pre-heated/cooled air to your property. MVHR will constantly be operating at the same time for fresh, filtered air 365 days per year